Edition 2021
DARE TO DREAM WITH US!
For those who are keen to take part in the festivities, let us know! If you're still on the fence because of the current situation, don't worry, you still have some time to think about it.

Sign up now 
The 49th Edition Poster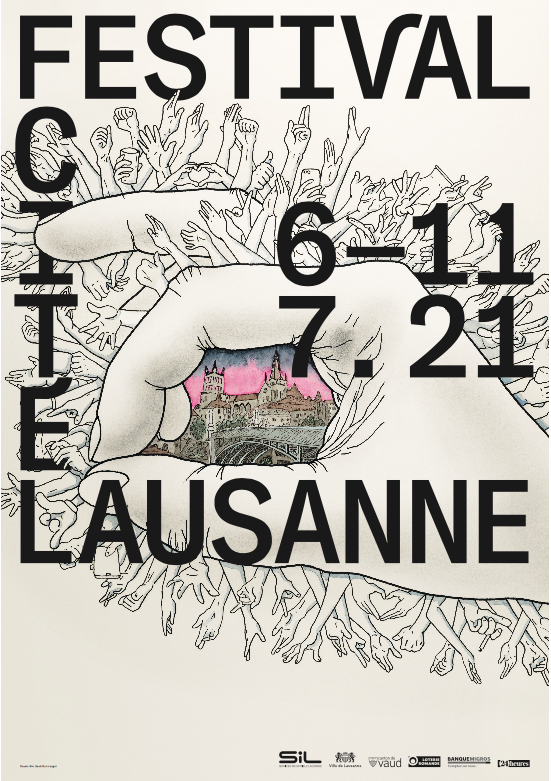 For this year's poster, Festival de la Cité teamed up with visual artist Kim Seob Boninsegni. Given free rein, the artist chose to conceptualize the festival by depicting proximity and revelry with many different hands.
The initial idea is to represent people without personifying them, and that's when the imagery of hands came to be.
Merry, comforting and festive, the poster of the Festival's 49th edition takes us straight to the heart of both the historical Cité neighborhood and the festival itself.
Kim Seob Boninsegni trained in cinema and visual arts at HEAD and subsequently integrated the Palais de Tokyo study programme in Paris. A recipient of many awards and distinctions, his work (photography, illustrations and installations) was acquired by MAMCO and the Fonds d'art contemporain de la Ville de Genève (FMAC).