Back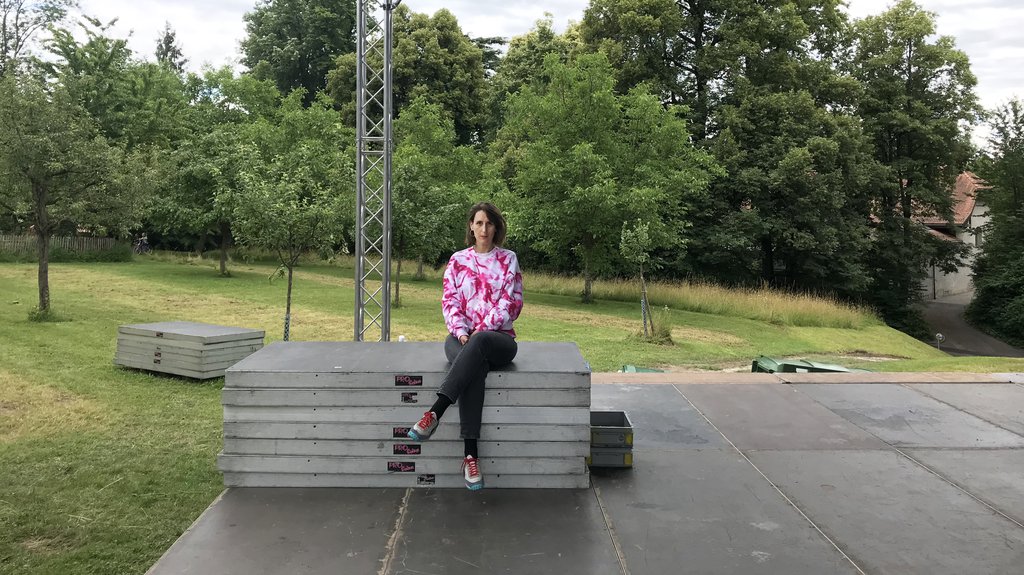 Access to this project does not require the Covid Certificate, more.
Access at the earliest 1 hour before the start.
 
---
La Cité is having its own talk show! ! Every day at 5 PM, come partake in a daily live show at the orchard surrounding L'Hermitage museum. Filmed and broadcasted by the network La Télé Vaud-Fribourg, the show's programme will highlight artists, fiction, discussion and showcases, all under the masterful and playful hosting style of comedian and stage director Florence Minder.
Program
 
Tuesday 06.07
Collective imagination
Performance: Julia Perazzini
Music: Sun Cousto (dream pop)
Discussion: Noémi Michel, assistant professor in theory-politics UNIGE
Wednesday 07.07
Dying
Performance: Flora Détraz (dance)
Music: Fulu Miziki (afro-disco-house)
Discussion: Sarah Joliat, entrepreneur of Pompes funèbres and Virginia Markus, co-founder of the antispeciesist association Co&xister
Thursday 08.07
Syndemia
Performance: Alice Ripoll & Co (dance)
Music: El Mizan (Maghreb rock)
Discussion: François Pilet, journalist and Valérie d'Acremont, infectiologist
Friday 09.07
Living
Performance: Cie Un Loup pour l'Homme, Projet Grand-mère or J'aurai toujours des rêves, maman (circus)
Music: Why The Eye? (prehistoric techno)
Discussion: Jessica Pidoux, doctoral student in digital humanities, EPFL and Marc Atallah, lecturer and researcher, Faculty of Arts, UNIL and director of the Maison D'ailleur
Saturday 10.07
Public
Performance: La Tierce 
Music: Myriam Pruvot (musical performance)
Discussion: Jade Rudler, urbanist of the in-between, Bureau OLGa and Matthias Solenthaler, architect and cooperator Urban Resources
Reportage: Marianne Villière, administrophones
Sunday 11.07
Joy
Performance: Agathe Hazard Raboud (theater)
Music: Awori & Twani (hip-hop, R'N'B)
Discussion: Sibylle Stoeckli, designer and Garance Bonard a.k.a. Garancina, researcher and dj producer