Back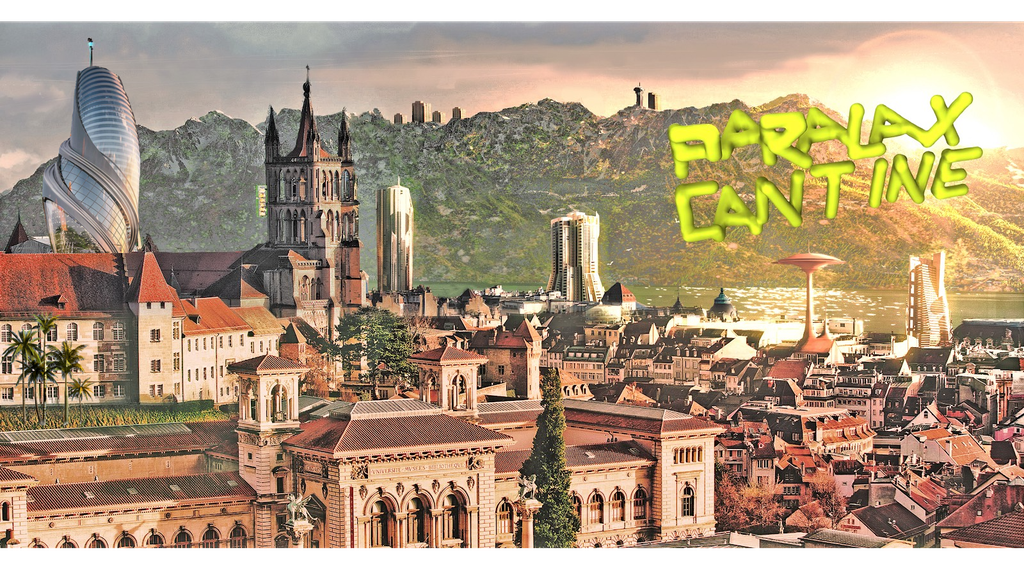 Created exclusively for Festival de la Cité, PARALAX CANTINE is a collaborative project between artists Hugo Avigo and Zoe Lockard and Italo-Egyptian chef Walter El Nagar, founder of Mater Foundation in Geneva. PARALAX CANTINE is an immersive and visionary art and culinary installation. The project examines the way we eat and our relationship to others by propelling ourselves into the future. All week, guests can partake in lunch or dinner from the future in the old Cantine de Sauvabelin.
---

Duration: 1h
Cost: CHF 27 per person (drinks & beverages not included, bar service available on site)
Ages 7 and above.
 
---

REGISTRATION

First, you can sign-up using this form.
Next, kindly transfer your payment to the Festival de la Cité's bank account:
Bank : Banque Cantonale Vaudoise, 1003 Lausanne
Account Holder : Fondation Festival de la Cité, 1005 Lausanne
IBAN : CH22 0076 7000 R032 2432 3
General Terms and Conditions of Sale (in French)
Your payment indicates acceptance of the aforementioned terms and conditions.

In your payment reference, kindly state:
- the last name and the first name of the person who made the reservation
- the total number of people in your party
- the date of the meal and the service chosen (lunch or dinner)
If we do not receive your payment in the 7 days after signing up, your registration will be considered null and void.

Once we receive your payment, we will send you a confirmation e-mail within 7 days.